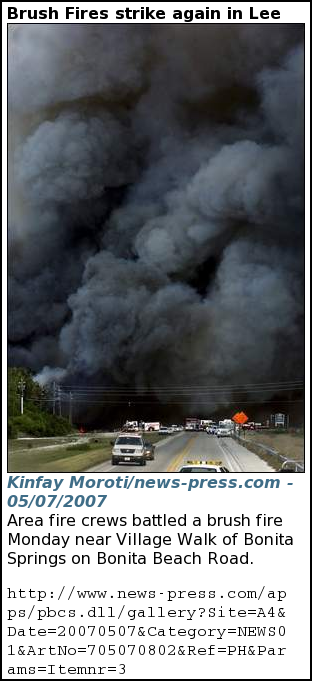 The tail end of the dry season in Florida is the Fire Season. Depending on the wind direction, it can be overcast with smoke for miles and miles without end.
Parts of I-75 have been closed.
It seems to be worse in the afternoons. I can see blue skies this morning and last night the air didn't smell too much like burning grass as I drove home.