Bachelor Chow. Serves 1 (duh).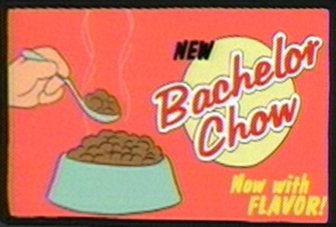 Make some ramen noodles. Feel free to substitute whatever other pasta or rice you have on hand.
Drain water. Use of a collinder is discouraged, because a true bachelor will make this with one pot and one fork. No other dishes to wash.
Add a can of Hormel chili with beans. Mix together.
Heat on medium until everything is hot.
Eat
This meal costs less than a dollar. You get what you pay for.