My Photo Album
Every picture tells a story. And a 130 kb jpeg file is worth 130000 letters in uncompressed ASCII format, or, assuming 5 letters per word, 26000 words.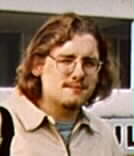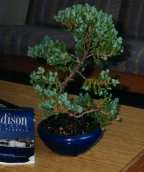 Here's a story. It's about a young man, out on his own, with no friends with him but his tree. The tree does not survive the story, but the young man does. He keeps up with his old friends, his family, and makes new friends, whom he later abandons for even better friends. Most of whom eventually go off and leave.
He then gets a new tree, much bigger. But he hates the tree and doesn't like it any more, but can't just kill it, because tht would be cruel.
---
Contents
1990s
2000+2001
2002
2003
2004
2005
---
file modification time: 2005-05-25 02:53:58