Rotor-Router Model Help Text
Welcome to the rotor-router model help page. This page will show you how to play with the rotor-router model applet, step by step.
Look Around
The first thing you will see is the introduction. It explains what a bug is and what it means by boxes having different states.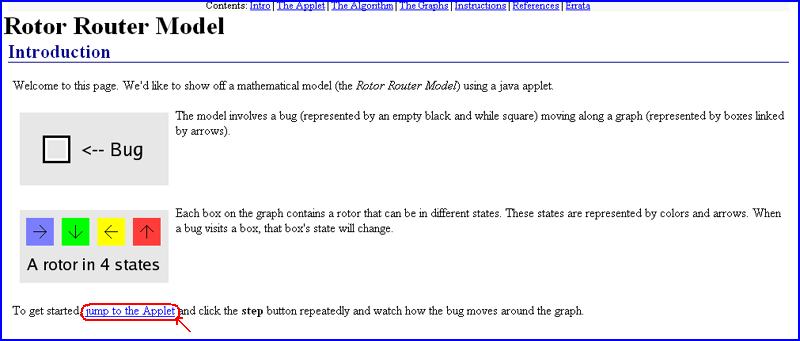 First, click on the "jump to the Applet" link. The page will jump to where the applet is located.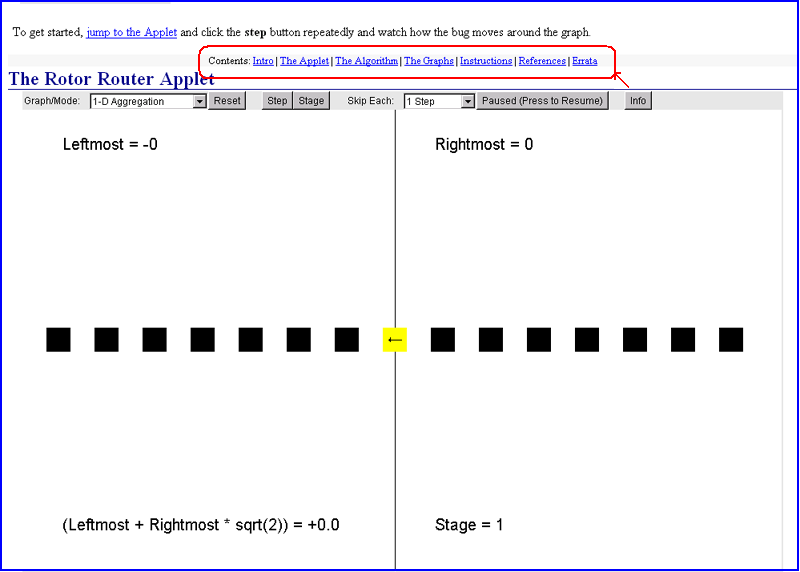 Notice the navigation bar on the top of the screen. You can navigate around the page by clicking on the links.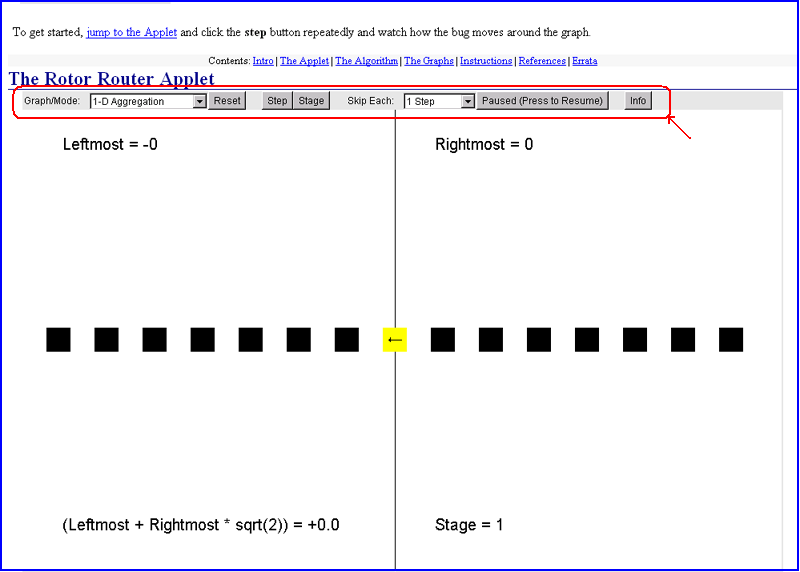 The button panel is on the top of the applet. The buttons from left to right are:
Walk-through Example
Let's say we are interested in knowing how the one-dimension aggregation will look like after a many stages. First go to the button panel and click on the "Skip Each:" drop-down menu. We want the animation to run as fast as possible, so we choose a step size of 100 stages. Click on the 100 stages to continue.
Now we are ready to start the animation. Currently the graph is in the "Paused" state. Click on the "Paused (Press to Resume)" to start (resume) the animation.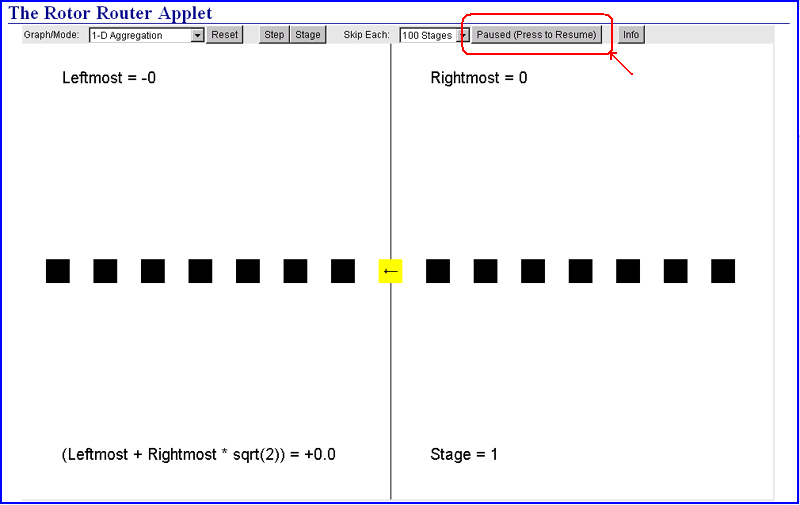 Now the applet will run by itself, 100 stages at a time. Here is how it looks like after 600 stages: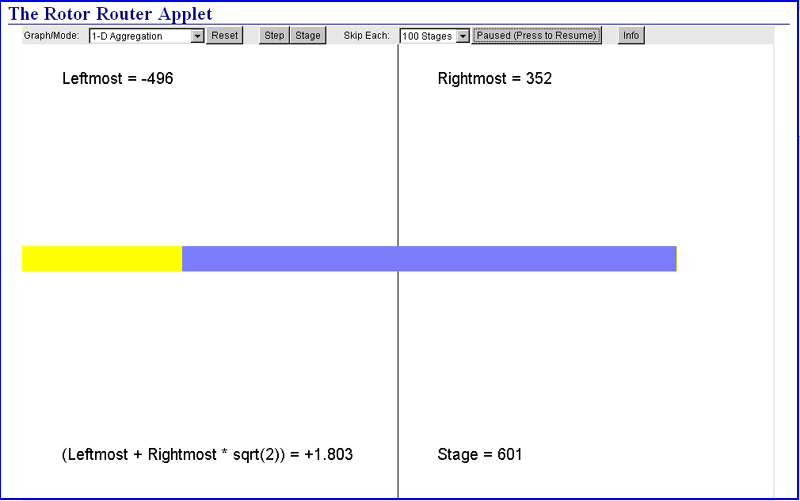 If you want to stop the animation at any time, click on the "Running (Press to Pause)" button.
If you want to know more about the current graphs or modes, click on the "Info" button. Another window will pop up showing various information about the graphs or modes.